I had the absolute pleasure of staying at the brand new Crawford Hotel in Denver for the weekend with my husband. The Crawford Hotel is the perfect combination of 1950s luxury, modern elegance and rock star status - creating the perfect ambiance for this boutique hotel. Set inside the iconic Union Station, this hotel is the gem of LoDo (lower downtown), just blocks from Coors Field. Of the hundreds (yes hundreds) of hotels I've stayed in throughout my life, I can honestly say that The Crawford is my hands down favorite for design, vibe and creativity. Here's my Type A review of this magnificent travel destination.
SETTING
The hotel is set inside an active train station terminal, creating a lobby where guests and drifters collide. Gigantic chandlers glow high above the open seating lobby filled with mid-century modern benches, couches, desks and coffee tables as well as as two retro shuffle board tables. Every feature of the decor was carefully thought out to celebrate the history of the station, even using Solari boards to display the details of the many restaurants and shops set inside the hotel - ultimately creating an environment where people can eat, play, meet and mingle. I expected that since the lobby is such public space that there would be a large amount of "undesirables" hanging around, but that was never the case - the place was always clean, safe and lively without feeling crowded.
ROOMS
Each guest room is tastefully decorated to match the vibe of the hotel, with towering ceilings, local artwork and retro furniture. We were on the highest floor in room 426, one of the Premium Classic rooms which is larger than most of the lofts and regular guest rooms and in my opinion is worth the additional cost. It includes a king sized bed, sofa, armoire, and large bathroom with a claw footed bathtub and separate rain shower. The towering windows look out to both the front of the hotel and one side, giving you a perfect vantage point to check out what's going on. This is one of the few rooms that is set on the perimeter of the lobby, providing guests with a perfect view for people watching just steps from their front door. The room also includes an iPad mini for easy access to all of the information you might need for your stay, high speed wifi and nightly turndown service. The mini fridge is stocked with complimentary Voss waters and you are left with delectable chocolate bon bons as an evening treat. The guest rooms also include bathrobes, slippers and the regular hotel amenities such as shampoo and conditioner along with bath salts for a nice long soak (what girl doesn't want to take advantage of a claw footed tub???).
**It's important to note that we did have one issue with our room - it smelled strongly of cigarette smoke, even though it is considered a non-smoking room. We called down to the front desk and had a bit of trouble/confusion trying to get a candle. They did provide us with an ionizer to help filter the air, which unfortunately did not help much either, probably due to the large size of the room and very high ceilings. With that said, they did try to do what they could to make it right, including offering to have us switch rooms, which we chose to decline. It's unfortunate to me that someone would choose to smoke in such a brand new and beautiful room, ruining it for future guests. When issues like this happen, I'm more concerned with the service and attention at which the hotel provides, rather than the issue itself and I would say that the hotel did a decent job of trying to rectify the situation.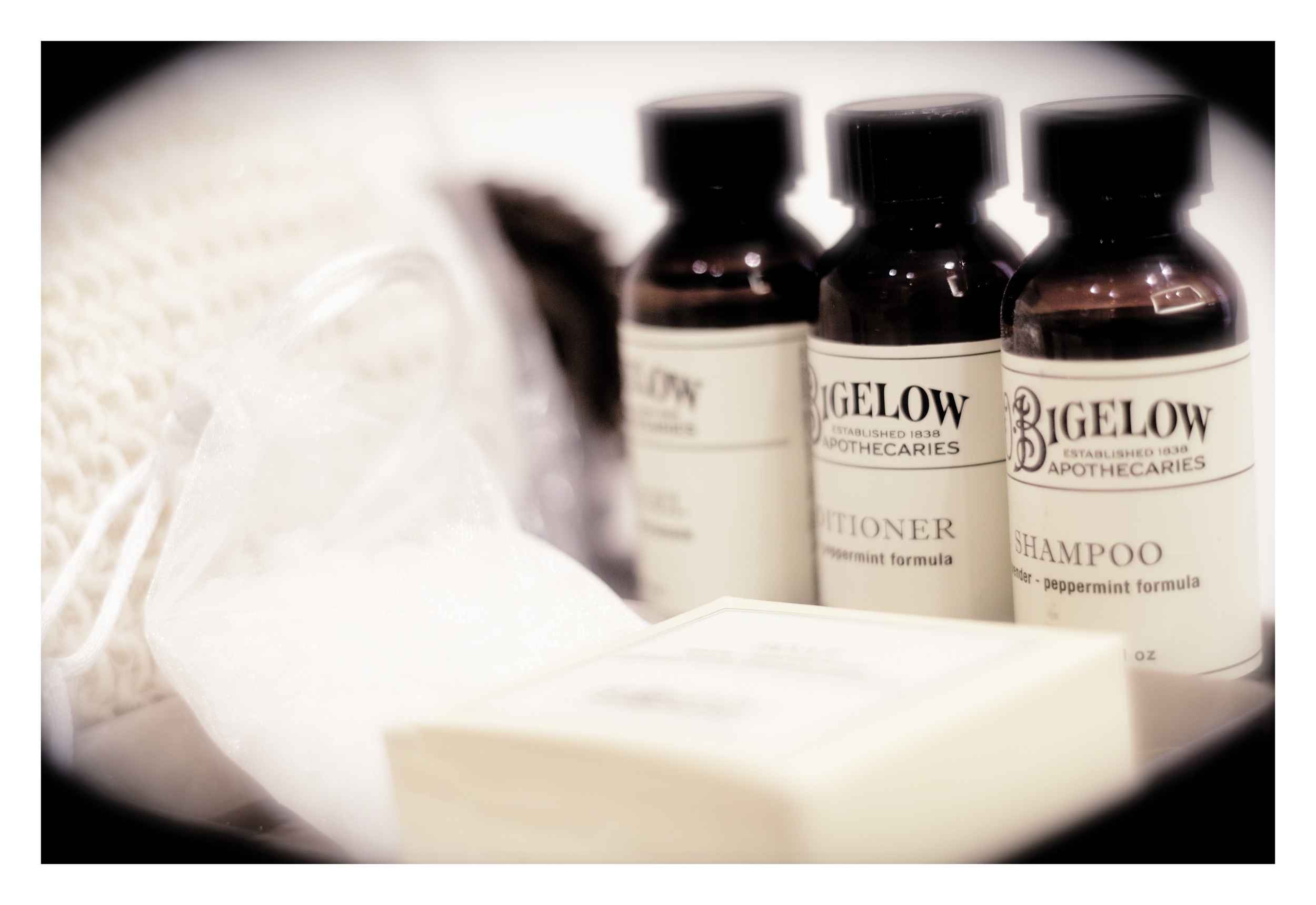 THE COOPER LOUNGE
Set on the second floor of Union Station, overlooking the lobby is the exclusive Cooper Lounge. Only available for guests and outsiders who make a reservation with the front desk, you feel like a celebrity as you sip a classic martini in an oversized wing chair or classy retro sofa. Service is excellent and the drinks are strong, without being overly priced (at least compared to Southern California standards). My husband and I rarely go out for after dinner drinks, but this was an experience not to be missed in this iconic hotel setting.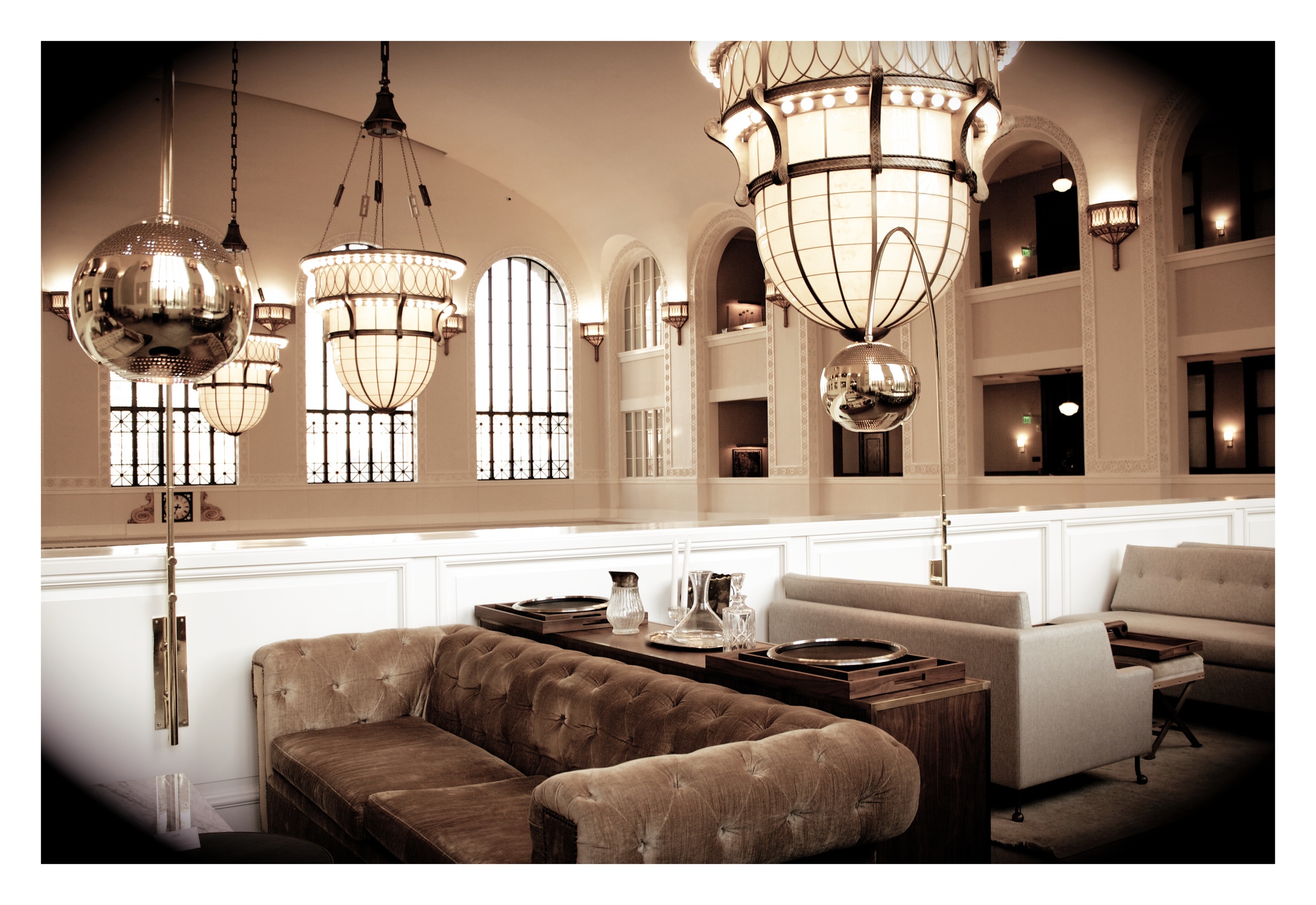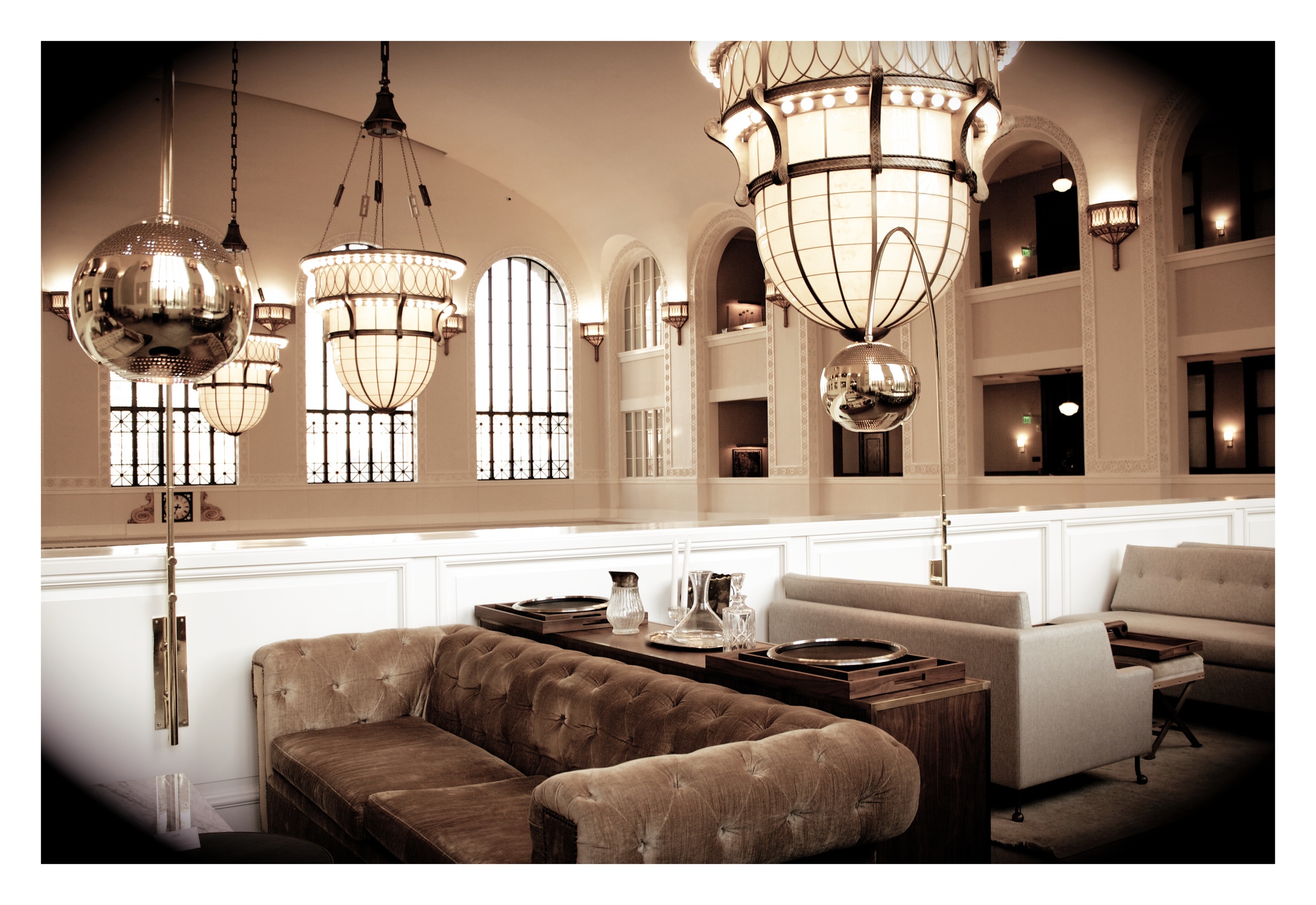 SURROUNDING AREA/GETTING AROUND
The Crawford is in LoDo (lower downtown) and set away from the hustle and bustle of 16th street, but within a short walk to the areas best restaurants and shops. This is an ideal location because you get to skip the masses of people while still being close to everything you might want to do - let's just say it's a classier part of town. From the hotel, you are within a half mile walk of the hottest restaurants in town on Larimer and an easy walk over the bridge to the trendy Highlands area (check back for a recap of our food tour in this part of town). The Free Mall Ride stops just a half block up the street and takes you into the center of town in about 20 minutes and Uber rides only cost about $5 to get within a few miles. Saying that, the best way to cruise around town is in the hotel's complimentary Tesla car service, which will take you anywhere within a 2 mile radius and pick you up whenever you're ready to head back. It's available on a first come, first serve basis, but we never once had a problem. Just call or text a few minutes ahead of time and it'll be there waiting - an epic way to see Denver!
I highly suggest you check out The Crawford Hotel. It's the best hotel I've experienced in a long time and can't wait to visit again and again. This will most definitely be our go-to spot whenever we are in Denver. Cheers!