There is truly no better adventure than going on a South African safari. I spent a month visiting as many parks and reserves as possible, but still barely scratched the surface. So in preparation for the full Type A Trips Travel Guide to be released, my friend Amanda O'Brien from The Boutique Adventurer is sharing her favorite luxury safari spots from her recent trip to South Africa. Enjoy!
Thanda Safari Camp
Thanda Safari Camp is in the Zululand region of South Africa. This 14,000 hectare property has a unique mix of topology – from the coast to mountains to inland. This means it has some particularly unique bird life as well as the big 5!
Thanda is a private game reserve and this is luxury safari at its best. The service levels are outstanding as is the food on offer! A light breakfast is served on the morning game drive. Upon return a full buffet awaits as well as a choice of hot meals. I usually skipped lunch as there was afternoon tea on offer pre game drive, snacks with sundowners and three course dinners – plus fantastic South African wine.
Rooms
These aren't rooms – this is your own private lodge! My hut/lodge featured a very large bedroom with a 4 poster bed and ceiling fan. I then had a giant central fireplace plus a good sized living room. The bathroom had a full tub as well as separate shower – additionally there was also an outside shower.
The rooms are beautifully decorated and the linens and towels are high quality. There is a mini fridge and the staff are known to leave little treats each day.
The free iPhone photography lesson on offer. Thanda is one of the only safari lodges in the world to have its own resident photographer Christian Sperka. All Thanda guests are offered a free 90 minute photography lesson with Christian. Make sure you let Thanda know that you want to take the lesson when you book – Christian gets booked up fast!

The Spa - Not many safari camps have a full spa offering! Thanda has developed signature treatments that combine ancient Zulu practices with the best of Western techniques. I very much enjoyed their signature Marula Balm massage.

The extraordinary amount of outdoor space I had at my villa. Not only did I have my own private plunge pool, I also had a large daybed in its own separate area and another private area in case I wanted to put together a barbeque! So decadent!
Things to Note
Thanda is about 2 ½ hours north of Durban. Transfers are offered but it would also be quite easy to drive here and there is parking available

The weather can change dramatically on game drives so it is best to bring layers. Whilst unattractive, trousers that zip off to become shorts are a great option.

Thanda has an extensive conservation program. There are some very unique offerings for guests – from visiting local communities to Rhino Tracking. Do make sure you let Thanda know when you book if these are of interest as they do need to be organized.
Kwandwe Private Game Reserve
Kwandwe Private Game Reserve was voted Best Safari Experience in South Africa in 2018 by the Safari Guild. It is easy to see why! The reserve is located on the Eastern Cape and covers 22,000 hectares. Port Elizabeth is the closest airport.
Kwandwe offers a great deal of diversity when it comes to safari experiences. Every guest is encourage to enjoy at least one Big Game Walking safari during their stay. Fishing safaris and night drives are also available.
All guests have access to twice daily game drives as part of their stay. Kwandwe also offers everything from private photography safaris to a Rhino conservation safari to volunteering in the local community.
This is also the perfect place for a celebration! A honeymoon, a wedding, a proposal, a significant birthday, a big family event – Kwandwe has extensive experience in providing all types of occasion celebrations.
Rooms
The lodges are just stunning! Upon entry the first thing to notice is the wonderful floor to ceiling windows that make sure you really know that you are in Africa. The furnishings are beautiful – a great mix of African design and modern luxury. There are both indoor and outdoor showers, a free standing tub, private plunge pool and outdoor lounges.
What I Loved
The amount of animals wandering around the accommodation. Walking to my room I would see kudu and anteloupe happily munching away at branches. On my second day I sat and watched a family of warthogs who were eating around my terrace. Many are lucky enough to end up with some animals in their plunge pools!

The amazing detail and service levels provided by the guides. I have been on many safaris in my time. However, I have never before had a guide who has been taught how to drive whilst looking back at the passengers! This is done to increase eye contact and make for more conversation – immersing the guests even further into the experience. This was just one example of many.

The surprises on offer. Each day would bring a new unexpected treat. A bush bbq for sundowner. A bottle of sparkling waiting in your room at the end of the afternoon drive just because. One couple even got back to their room to discover a bath had already been drawn for them complete with flowers and candles!
Things to Note
Kwandwe has several accommodation options so make sure you review them in full before booking. There are two lodges and three villas. I stayed at Great Fish River Lodge which I loved. This lodge had 9 "rooms" (they are more like homes) but they were all sufficiently far from each other that it felt very private.

Don't worry if you forget anything – Kwandwe has a fantastic shop! This is also a great place to source items made by local craftspeople – whoever is sourcing for them is doing a great job providing items that are unique to the region but will also appeal once you get home – especially the decorated ostrich eggs!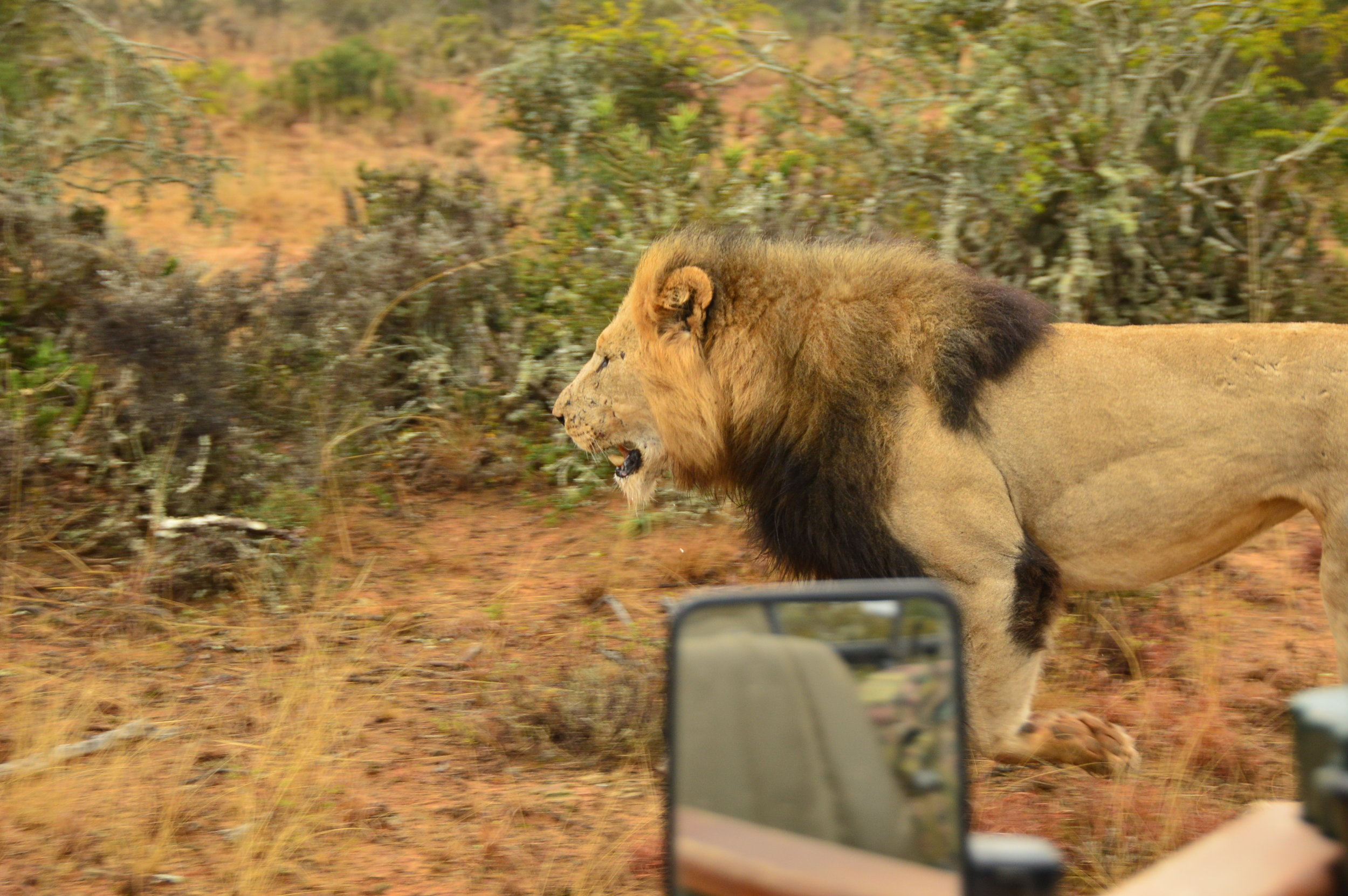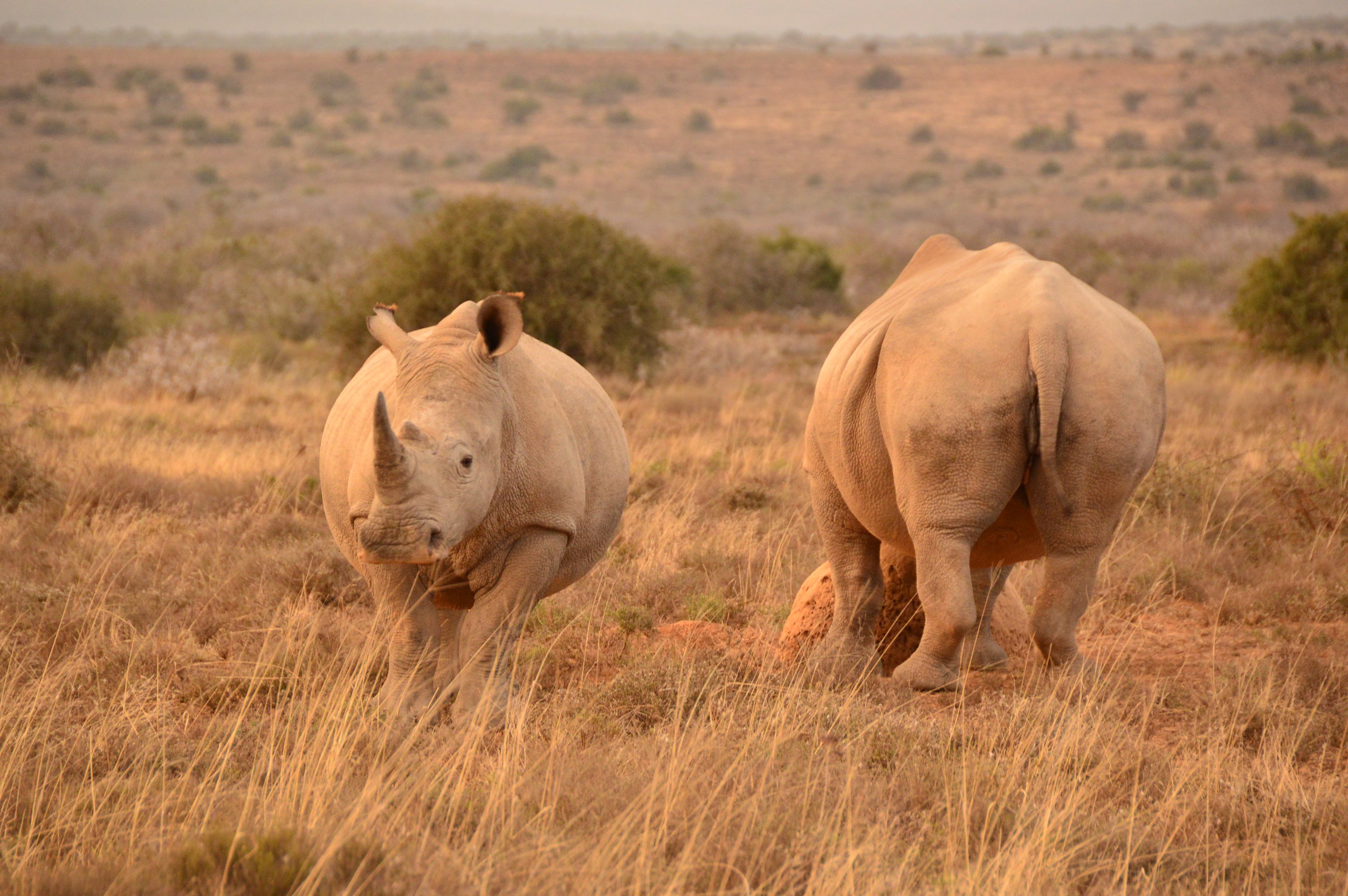 More about The Boutique Adventurer
My followers appreciate the finer things in life – but they are looking for authentic experiences when they travel. They have travelled before and most likely visited some of the biggest travel hot spots already. Now they are looking for unique experiences in interesting destinations. These experiences often involve food and wine – as well as sites both natural and man-made that are unique to their environment.
They seek accommodation with a real sense of place expressed through architecture and style. A genuine riad in Morocco, a tented camp in Kenya, a genuine farmhouse in the south of France. Where they sleep is as much a part of the experience as what they eat and photograph. As a travel blogger London based my core audience is from this city.